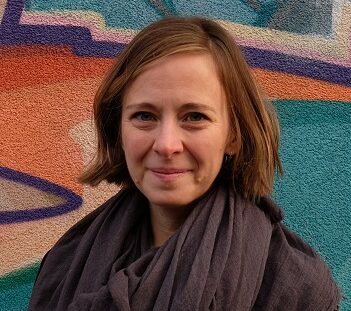 Annie Jaimes
Professeure adjointe, département de psychoéducation, Université de Sherbrooke
Regular member
Formation
(2021) Postdoctorat (Psychologie). York University.
(2019) Doctorat (Psychologie). Université du Québec à Montréal.
(2005) Maîtrise (Anthropologie). McGill University.
(1998) Baccalauréat (Psychologie). McGill University.
Biographie
Coming from a large family with a mixed background, I have long been fascinated by the complex interaction between young people and their environments, and the ways in which individuals and communities cope with adversity. Even more intrigued after earning my bachelor's degree in psychology, I decided on a master's program in anthropology to take my first steps as an apprentice researcher. It was with young people from ethnocultural minorities in Montreal that I first explored the identity trajectories of emerging adults, considering their experiences of discrimination and marginalization, and also their creatively deployed strategies of adjustment and resistance. I pursued my interest in resilience processes in a humanitarian aid setting after the 2010 earthquake in Haiti, where I conducted my doctoral research in psychology. Based on the stories of professionals in Port-au-Prince and their dual experience as both survivors and caregivers, I examined the challenges of responding in post-disaster and post-colonial contexts. The issues of grief and trauma, traumatic transmission and post-traumatic growth challenged me, as did individual and collective strategies to deal with adversity. My research experiences in transcultural psychiatry, clinical work with young migrants, and a post-doctoral degree from the Centre for Refugee Studies (York University) have solidified my desire to develop research projects in close collaboration with actors on the ground, in a perspective of social change.
My current work is based on an ecosystemic perspective, focusing on emancipatory and participatory approaches with youth, families and caregivers. My interests revolve around three main themes: 1) the well-being and adjustment of minority, migrant and refugee youth; 2) cultural and structural adaptations of school, psychosocial and mental health care interventions; and 3) the needs of practitioners working with these youth and their families. These themes fall under Axes 1 and 3 of the GRISE.