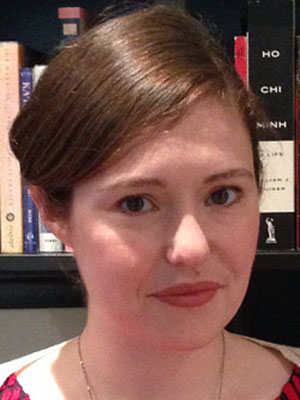 Alexa Martin-Storey
Titulaire de la Chaire de recherche du Canada sur la stigmatisation et le développement psychosocial et Professeure titulaire, département de psychoéducation, Université de Sherbrooke
Membre régulier
Formation
(2013) Postdoctorat (Population Research Center). The University of Texas at Austin.
(2011) Doctorat (Psychology). Concordia University.
(2006) Maîtrise avec mémoire (Psychology). Concordia University.
(2004) Baccalauréat (Psychology and History). Memorial University of Newfoundland.
Biographie
J'ai toujours ressenti le besoin profond de comprendre pourquoi et comment les injustices sociales entrainent différentes issues selon les personnes. En tant que membre de la communauté LGBTQ, j'ai pu constater par moi-même que certaines personnes font face à l'adversité et parviennent à se développer suivant l'interaction complexe entre leurs propres caractéristiques et les circonstances dans lesquelles elles évoluent. Cet intérêt m'a amené à poursuivre un doctorat en psychologie du développement, car l'adolescence et l'émergence de l'âge adulte semblaient être des étapes cruciales pour les personnes LGBTQ, ainsi que pour beaucoup d'autres individus. Ma recherche est basée sur deux questions principales : (1) Comment l'injustice sous-jacente dans notre société conduit certains individus à subir des niveaux de stress disproportionnellement plus élevés que les autres (comme de la discrimination, le désavantage socioéconomique, la victimisation par les pairs, l'exclusion sociale)? et (2) Comment la manière dont les enfants, les adolescentes et les adolescents réagissent aux expériences influence leur santé mentale et leur réussite scolaire ? Mon programme de recherche actuel financé par les gouvernements fédéral et provincial porte sur l'interaction entre ces deux questions de recherche. Dans cette perspective, mes travaux s'inscrivent majoritairement dans l'axe 2 du GRISE.